New era for MS therapy? Paolo Zamboni, University of Ferrara, Italy, presented the rationale and preliminary results of an endovascular treatment for multiple sclerosis on the third day of the CX Symposium.

Prof. Zamboni (University of Ferrara, Italy) showing further venous anomalies in MS patients

Prof Paolo Zambonis revolutionary discovery of exspiratory flow-reversals affecting the inner cerebral veins, matching, in their intensity, the degree of the clinical incapacitations of multiple sclerosis

Periventricular venous flow dynamics effected through breathing
(normally but inspiratory) outflow enhancements in blue; exspiratory flow inversions in red
Mpg showing normal subject
Mpg showing multiple sclerosis; massive exspiratory flow inversions, alternating with phases of turbulent venous return
Critical questions and helpful comments on this website, to be addressed to dr.franz.schelling@aon.at, are highly appreciated!
In view of the given facts we must ask ourselves whether the MS patient's shameless exploitation for an as senseless as profitable drug experimentation, grounded in an illogical MS "definition" and "identification", does not form an ethical issue.
A Crash Course on the Meaning of the "Dawson's Fingers".
If you want to see, how "Dawson's fingers" emerge, click here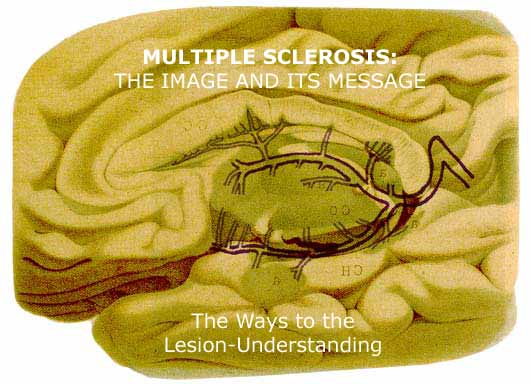 The demonstration, in the living patient, of the spread of MS-lesions along definite cerebral veins has been attempted only sporadically [Kidd D, ea: Cortical lesions in multiple sclerosis, Brain 122: 17-26, 1999; Tan IL, ea: MR venography in multiple sclerosis, AJNR 21: 1039-42, 2000].


The bizarre dynamics of the Dawson's fingers' intermittent peripherally directed periventricular advancements have, at least once, already been illustrated in using a series of weekly examinations of MS-lesions on MRI http://www.med.harvard.edu/AANLIB/cases/case5/mr2/020.html.